GOVERNORMEGWHITMAN.com
OR
MEGWHITMANGOVERNOR.com
Domain Names Are Available. Contact Us.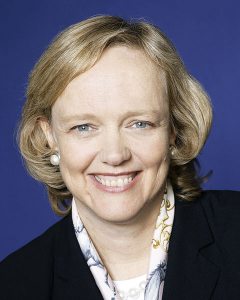 PLEASE READ CAREFULLY
This is a PRIVATE AUCTION (buyers name will not be disclosed without permission) for ONE of the above domains only, NOT BOTH of the above domains! You can select either one you prefer (subject to availability). THIS IS A PHENOMENAL DOMAIN OPPORTUNITY! We are currently developing a Political Satire Parody site. Either name would make a perfect political site, political parody site, politcal news site and/or a Political tribute site. Ms. Meg Whitman recently filed a sue to get back several domains that contained her name. Ms Meg Whitman, former CEO of EBay LOST that case! The Judge declared she had no legal rights to the domain names containing the name Meg Whitman. You can Google it, just type in: "domain" + whitman to read more for yourself. You can also click on the links below for more info.

Attention Legalista's We have all rights to these EXCEPTIONAL domains and the right to sell and/or develope them. We are planning to showcase these at an upcoming major New York domain Auction. AGAIN THIS AUCTION IS FOR ONE OF THESE DOMAINS ONLY. YOU CAN CHOOSE EITHER ONE, however availablity is subject to prior sale and/or availability. To make an offer contact sales@theDomainsAftermarket.com
The Domain will be transfered promptly upon payment, Escrow, Bankwire, check or Credit Card. We reserve the right to require an Escrow service. Please be advised we reserve the right to terminate this auction early and without notice, so if you are interested bid early. .
Former eBay CEO Meg
Whitman
loses UDRP proceeding and Domain Name Dispute.
Former eBay chief Meg Whitman has lost a claim she filled for several domain names that contained her name including megwhitman2010.com and four other domain names that she says exploit her fame. An arbitration body said that fame is not enough to assert common law trade mark rights over a name.
Several of the domain names are related to her potential run for California governor, including megwhitmanforgovernor.com and whitmanforgovernor.com. She sued and lost.